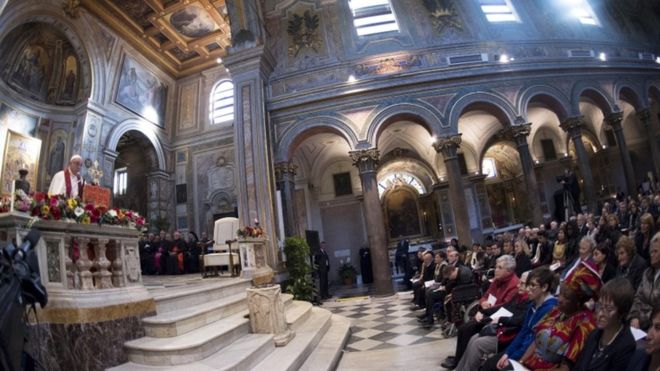 Pope Francis has described some of Europe's holding centres for migrants and refugees as concentration camps.
The Roman Catholic leader made the comments while meeting migrants during a visit to a basilica in Rome.
He thanked those who welcomed refugees but said that it appeared "international accords are more important than human rights".
The American Jewish Committee said the Pope should rethink his "regrettable" reference to concentration camps.