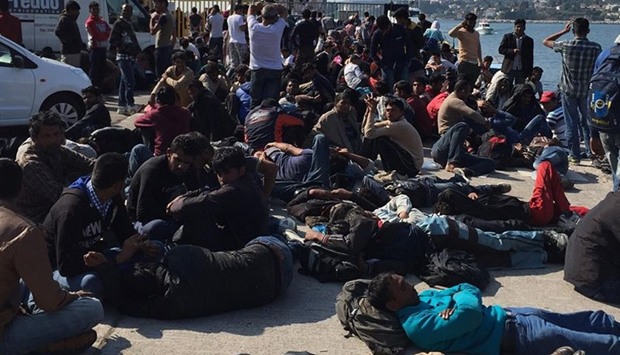 A group of Syrian refugees stranded on a Greek island launched a hunger strike in protest at the long processing of their asylum application, witnesses told dpa on Monday.
The 14 Kurds from Syria, sitting wrapped in blankets in front of the asylum bureau at Moria camp on Lesbos, have been refusing nourishment since Friday.
Their application for shelter in the European Union had been rejected in the first instance, and their appeal has been taking months to process.