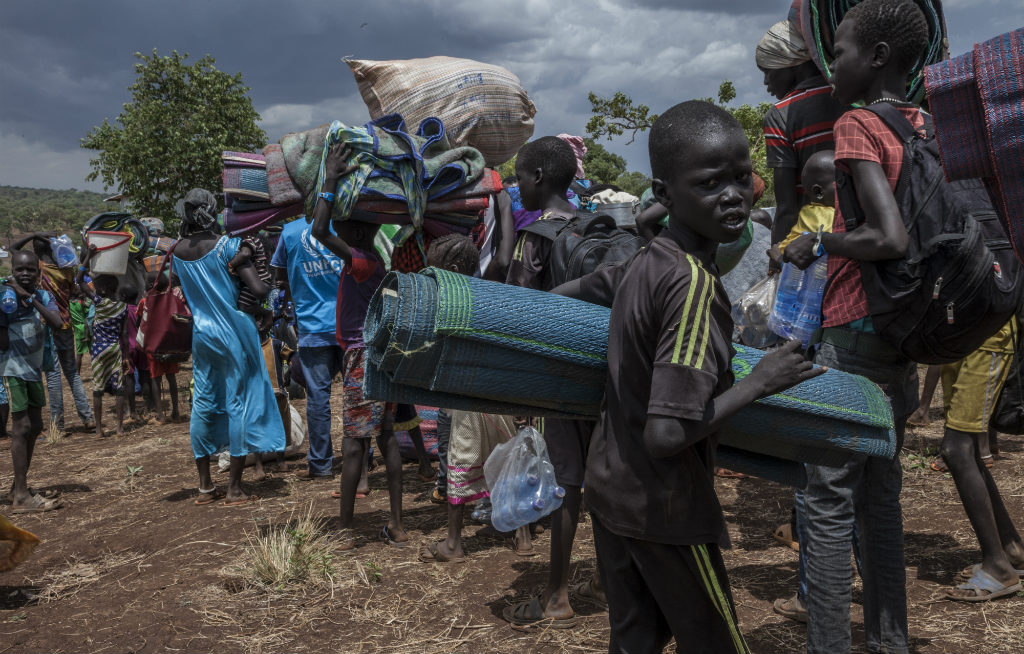 20 June 2017 – With a record 65.6 million people last year forcibly uprooted from their homes by violence and persecution, United Nations Secretary-General António Guterres today called on the international community to provide support and solidarity.
"We reflect on the courage of those who fled and the compassion of those who welcome them," the Secretary-General said in his video message for World Refugee Day, marked annually on 20 June.
He noted that more people than ever in our lifetimes are fleeing war, disasters and persecution.
"Hardship, separation, death," Mr. Guterres said, recalling nightmare stories heard from refugees and displaced persons, whose number rose 300,000 since the end of 2015.