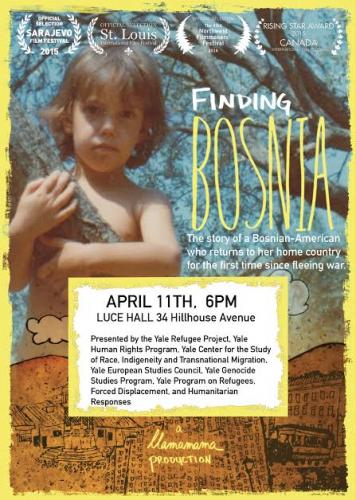 Tuesday, April 11 at 6:o0pm, Luce Hall Auditorium.
Screening of the Documentary: "Finding Bosnia", followed by a Q&A with filmmaker Ivana Horvat. 
Synopsis:
Ivana Horvat fled Sarajevo with her mother when she was only four years old after a close sniper attack. Twenty years later she returns to her home country and takes us on a journey to the Balkans to discover the roots, culture and people who eventually form her 'Bosnia'.