Yale Affiliated: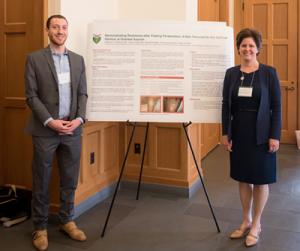 Yale Center for Asylum Medicine
Since 2003, asylum seekers requiring a medical evaluation have been referred to the Yale Center for Asylum Medicine by attorneys from Yale Law School and the University of Connecticut Law School as well as the advocacy groups Physicians for Human Rights, HealthRight International, the American Friends Service Committee and the International Institute of Connecticut. These applicants have experienced unlawful detention, torture, harassment, domestic violence, female genital mutilation and homophobic hate crimes, in countries such as Syria, Pakistan, Honduras, Ecuador, Sierra Leone, Uganda, and the Democratic Republic of Congo.
The Center's trained physicians perform a forensic medical interview and examination to document physical scars and functional impairments. These objective findings are presented to immigration authorities and judiciary members in the form of an affidavit and/or testimony.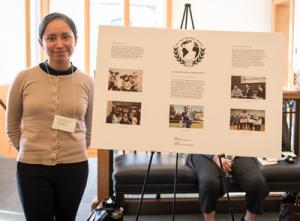 Yale Refugee Project
An organization of undergraduate students passionately devoted to aiding refugees and other forced migrants. At its core, that means supporting refugees resettled in Greater New Haven. The city of New Haven alone typically receives over 200 new refugees for resettlement each year. However, in just the month of July of 2016, the local resettlement agency welcomed more refugees than its has in entire years.
In addition to aiding local refugees, YRP has striven to develop a culture of awareness and advocacy for the cause of refugees around the globe. Many recognize that we are currently facing the greatest refugee crisis since the Holocaust, or that there are between 19 and 20 million refugees worldwide, with an additional 2 million forced migrants seeking asylum. As such, we believe that a deeper understanding of the plight of refugees is indispensable for the flourishing of humanity and, thus, concerns those majoring in Applied Math as much as those studying Global Affairs. 
This 2016-2017 academic year, we are launching a new program of awareness and advocacy for the YRP family, Yale, and New Haven. From hosting talks with experts in the refugee regime to urging public officials to end the detention of families seeking asylum in the US, we seek to prepare events and campaigns that best advance refugee issues.
Between direct assistance and advocacy and awareness, YRP hopes to redefine Yale's relationship with refugees.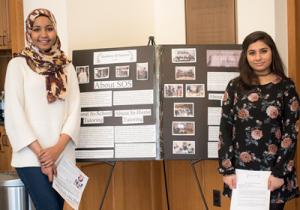 Students of Salaam
Students of Salaam (S.O.S) believes that knowledge and communication decrease xenophobia within communities to dismantle the culture of fear perpetuated by the media and the instinctual fear of the unknown. We seek to connect, engage, and empower New Haven's refugee and immigrant populations and the greater New Haven community to foster inclusion and tolerance in two ways:
Liberal Arts Education: Provide rigorous and creative lessons for immigrant and refugee students from Arab and South Asian nations at school and in-home on a weekly basis.
Community Engagement: Partner with community organizations to offer cultural education and consciousness raising events centered around Islam and Arab culture to increase understanding, build relationships, and decrease fear.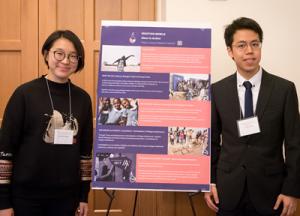 Ideation, Place and Displacement
Ideation Worldwide is a social innovation consultancy nonprofit that transforms the core programs of grassroots NGOs. Christina Zhang (the founder) SY '17, an architecture major graduating this spring. Inspired by her Critical Refugee Studies course, Zhang is designing a new community center for the Kakuma refugee camp in Kenya. Her budget? $80k, raised entirely by her creative fundraising efforts.
Place and Displacement is an initiative inspired by its work with a client refugee-led NGO at Kakuma Refugee Camp in summer 2016. As an interdisciplinary competition, Place and Displacement invites innovative proposals for a marketplace, which includes an architectural design and a viable operational plan, for existing refugee settlements in Berlin (Germany), Zaatari (Jordan) or Kakuma (Kenya). Around 250 team from more than 43 countries participated in the competition.
Guest Posters: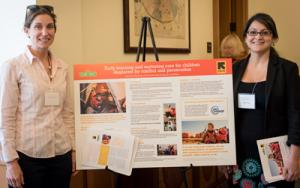 Sesame Street
Sesame Workshop, the creators of Sesame Street, has partnered with the IRC to address the ECD needs of displaced children.  They started a pilot initiative in Jordan which will be expanding to Iraq, Lebanon and Syria. (see attachment for details)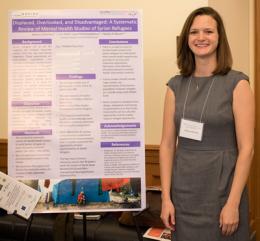 Displaced, Overlooked, and Disadvantaged: A Systematic Review of Mental Health Studies of Syrian Refugees
A poster by Melissa Meinhart, a doctoral student at Columbia with a research focus on the influence of forced migration on health outcomes (copy of poster presentation here).