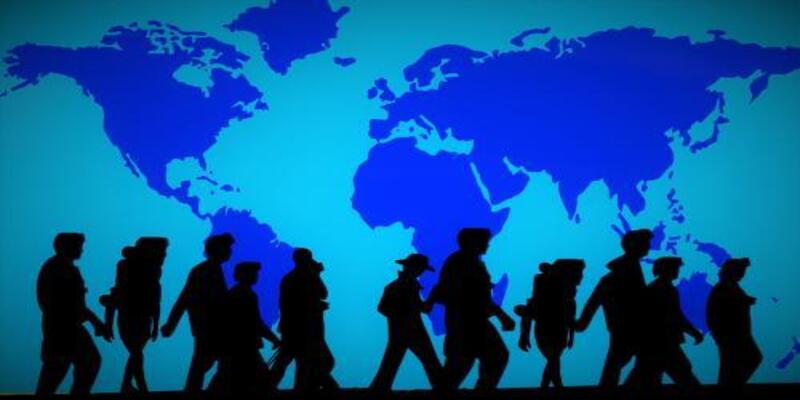 The Program on Refugees, Forced Displacement, and Humanitarian Responses is pleased to announce the availability of a limited number of awards to carry out international research or get support for a work placement during the summer on issues related to the refugee crises in the world.
Grants are administered by the Program on Refugees, Forced Displacement and Humanitarian Responses at the MacMillan Center (PRFDHR). The competition is open to Yale undergraduate, graduate, and masters' students in all disciplines who wish to conduct research or apply for internships outside the United States and who will be returning to Yale in the Fall semester. The awards will cover projects that can be done remotely or in-person but following current Yale College Travel Policy for undergraduate students and Yale Travel Policy for graduate and professional students. Students traveling internationally must complete the travel self-assessment.
Awards generally range from $750 to $5,000 and can be applied to travel, room and board, and other legitimate research expenses, as well as in-person and remote internships. Successful applicants will be expected to submit a report upon completion of their research project or internship. In addition, awardees may be asked to offer a seminar or presentation of their results upon their return to Yale.
All materials must be submitted online prior to the deadline posted using the Yale Student Grants and Fellowship Database. Applications received late or submitted via e-mail or in person will NOT be accepted. Application for this grant/fellowship is managed through a single common application, available here. For further guidance regarding the summer of 2023 awards, please see the Center for International and Professional Experience (CIPE) Fellowships and Funding FAQs, the MacMillan Office of Visiting Scholars, Exchanges, and Fellowships, or contact refugees@yale.edu for specific information about the award.
Deadline: Monday, March 6, 2023 | 11:30PM
A complete application includes the following:
Project proposal (1-2 pages)
Budget including information about other possible sources of funding 
Résumé
Yale transcript (unofficial transcript is acceptable) 
A letter of recommendation (ideally by Yale supervisor or internship supervisor)
IRB approval or exemption for the research project (at time of granting)
MacMillan Internship Form (if applicable at time of granting)
If you would like to conduct research for your project, it is strongly advised that IRB review is carried out as early as possible to avoid disbursement delays, see more information here.
Please include in the project proposal an alternate plan in case travel destination is restricted and research or internship needs to be conducted remotely during the summer. Remote internships will follow MacMillan Center guidelines for stipends with support of maximum 10 weeks, so it is not necessary to include an extra budget.
Applicants will be notified of the results of this award competition via email by end of May 2023, with summer travel restrictions determined by early April 2023, if necessary.