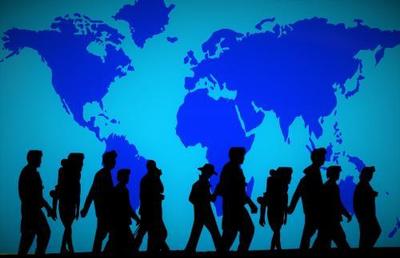 We currently do not have confirmation from Yale University about the eligibility or form of the Summer 2021 students' grants. Once we receive the information, the criteria and the deadline for applying will be posted on this website. Apologies for the inconvenience - (January 13th, 2021).
The Program on Refugees, Forced Displacement, and Humanitarian Responses is pleased to announce the availability of a limited number of awards to carry out international summer research on issues related to the refugee crises in the world.
The competition is open to Yale undergraduate, graduate, and masters' students in all disciplines who wish to conduct research outside the United States and who will be returning to Yale in the Fall semester. Grants are administered by the Program on Refugees, Forced Displacement and Humanitarian Responses at the MacMillan Center (PRFDHR). Awards generally range from $750 to $5000 and can be applied to travel, room and board, and other legitimate research expenses. Successful applicants will be expected to submit a report upon their return. In addition, awardees may be asked to offer a seminar or presentation of their results upon their return to Yale.
All materials must be submitted online prior to the deadline posted using the Yale Student Grants and Fellowship Database. Applications received late or submitted via e-mail or in person will NOT be accepted. Application for this grant/fellowship is managed through a single common application, available here. For further information, please contact, refugees@yale.edu.
Deadline: To Be Announced
A complete application includes the following:
Project proposal (1-2 pages)
Budget including information about other possible sources of funding 
Résumé 
Yale transcript (unofficial transcript is acceptable) 
A letter of recommendation
IRB approval (if needed for the project and at time of granting)
Applicants will be notified of the results of this award competition via email by mid-April.