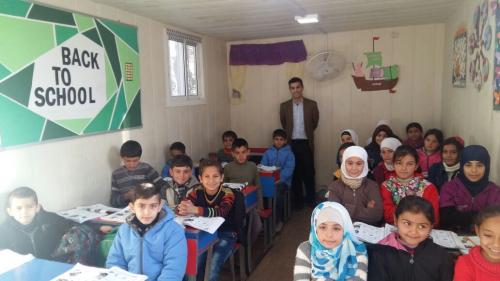 Social Innovation and Humanitarian Responses. A panel discussion featuring: Peter Ventevogel, Senior Mental Health Expert, UNHCR, co-leading the revision of the 'mental health and psychosocial content' of the SPHERE Handbook; Rana Dajani, Associate Professor of Biology, Hashemite University, Jordan; Founding Director, "We Love Reading"; and 2014 Fellow, Eisenhower Fellowships Innovative program; and Stephanie Leutert, Mexico Security Initiative Fellow, Robert S. Strauss Center for International Security and Law, University of Texas. Discussant: Jon Kurtz; Director for Research and Learning, Mercy Corps. The panel will be chaired by Catherine Panter-Brick, Professor of Anthropology, Health, and Global Affairs, Yale University.       
Wednesday February 22, 2017, 12:00 to 2:00 pm
Horchow Hall, 55 Hillhouse
According to World Humanitarian Data and Trends, the overall number of people forcibly displaced or affected by either violent conflicts or natural disasters have exceeded 200 million. An average of 30,000 new displacements occur daily. This unprecedented rise in forced displacement puts more challenges along the path of adequate humanitarian responses. In such context, there has been a need to think away from traditional humanitarian institutions, as well as traditional humanitarian actors in addressing growing humanitarian needs. In this the role of local Non-governmental organizations, local communities and individual initiatives has been impressively growing.
This panel aims at demonstrating examples of social innovation endeavoring to offer adequate humanitarian responses, and the challenge of bridging the gap between the international humanitarian system, and community driven innovative initiatives.
The panel will focus on innovation questions on issues of mental health, education, and boarder control crisis situations.
Sponsored by the Program on Refugees, Forced Displacement, and Humanitarian Responses and the Conflict, Resilience, and Health Program at the MacMillan Center. For more information, email refugees@yale.edu.